Get Twice Weekly Live Call Updates
Register here to get invitations to join us for our twice weekly 30-minute, interactive virtual meetings, which will address key challenges for clinical lab, pathology and hospital administration professionals during the COVID-19 outbreak.
By signing up for the COVID-19 STAT E-Briefings Digest, you'll automatically receive email alerts on all upcoming calls, including topic and expert speaker information. All calls are moderated by Robert L. Michel, Founder and CEO of The Dark Intelligence Group, and editor of The Dark Report.
Upcoming calls
July 7th: Topic/speakers TBD
July 9th: Topic/speakers TBD
Streaming On Demand
Call 12 from 7/2/20: COVID-19's Impact on the Financial Stability of Clinical Laboratories: What's Happened to Labs' Specimen Volumes and Cash Flow Since Early March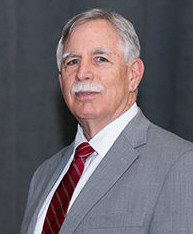 Featured speaker: Robert L. Michel, Editor The Dark Report, Founder and principal of  The Dark Intelligence Group. bio
Key Learnings: Compare the decline in routine daily specimen volumes in the outreach/outpatient sectors with the decline in daily hospital lab test volumes; Understand how the commercial lab/outreach market for lab testing is recovering; See the positive impact that COVID-19 lab test volumes have for labs able to perform those tests; Predict how the COVID-19 pandemic may significantly constrain the inflow of routine lab test specimens in coming months. Stream On Demand
Call 11 from 6/30/20: Getting Paid for COVID-19 Lab Test Claims: Essential Steps Every Clinical Lab Can Take to Speed Full Payment as Federal and State Requirements Change and Evolve
Featured speaker: Danielle M. Sloane, Bass, Berry & Sims PLC (bio)
Key Learnings: Understand what federal law requires, as defined in the two COVID-19 bills; Learn about the issues for pre-surgical testing of COVID-19 and the requirements of different states for submitting claims; Explore key developments in testing staff and residents at nursing homes and long-term care facilities; Gain insights into COVID-19 employer testing programs, including programs for testing staff and providers at hospital and health systems. Stream On Demand
Call 10, from 6/25/20: COVID-19 Convalescent Plasma – Successful Hospital and Blood Supplier Partnership for Patient Treatment 
Featured speaker: Randy German, Laboratory Administrative Director, Hoag Memorial Hospital, Newport Beach CA
Key Learnings: Review of SARS-CoV-2 Convalescent Plasma and the Mayo COVID-19 Expanded Access Protocol; Design and function of the hospital and blood center partnership; Lessons learned in donor recruitment and willingness of recovered patients to donate; Patient case studies involving use of convalescent plasma. Stream On Demand
Call No. 9 from 6/23/20: COVID-19 Testing for Nursing Homes, Health System Employees, and Employers: How Your Lab Can Tap this Financial Opportunity Using Analytics and New Digital Tools
Featured speakers: Scott LaNeve, Senior VP High-Value Care, at hc1; Peter
Plantes, MD, Executive Physician at hc1
Key Learnings: Perspective on how labs can help clients assess local risk for COVID-19 infection; Need for protocols management when testing residents, staff, and employees for COVID-19; Similarities and differences when labs provide COVID-19 testing programs at nursing homes, hospitals/health systems, employers, and others; Understanding the needs of employers, colleges, and universities as they organize COVID-19 testing to support return-to-work and return-to-school programs. Stream On Demand
Call No. 8 from 6/18/20: Lessons Learned in Standardizing and Harmonizing COVID-19 Testing Across all Laboratory Sites Within Dartmouth Hitchcock Health
Featured speaker: Dorothy Martin, Regional Laboratory Manager at Dartmouth Hitchcock Health
Key Learnings: Review of COVID-19 sample risk and testing contingency planning in a multi-hospital health network environment; Establishment of standard validation protocols to account for various testing methodologies for COVID-19 across member hospitals; Creation of a 'validation' protocol and kit for enterprise hospitals to perform validation studies using same procedures; Lab Personnel, Supply and PPE mitigation planning for impact of COVID-19 testing. Stream On Demand
Call No. 7 from 6/16/20: When Your COVID-19 Patient is Positive, What Does Your Lab Do Next? Using Interleukin 6, Autoverification, and Automated Rule Sets to Triage Patients at Risk of a Cytokine Storm
Featured speakers: Joshua Hayden, PhD,  Chief of Chemistry, Norton Healthcare; and Angela Martin, Manager, Laboratory Information System, Norton Healthcare
Key Learnings: While a great deal of focus has been placed on COVID-19 diagnostic testing, far less attention has been given to prognostic testing. This testing is especially important given that COVID-19 outcomes range from mild/asymptomatic to death. This call will discuss our health system's experience with prognostic markers in COVID-19 patients. In particular, we will focus on the implementation and utility of interleukin-6 (IL6) in these patients. Stream On Demand.
Call No. 6 from 6/11/20: "Florida Turns to Northwest Pathology/Northwest Laboratory and the TestDirectly Direct-to-Consumer Web Portal for Statewide Testing of Long Term Care Residents and Staff for COVID-19″
Featured speakers: Jennifer Bull,COO, Northwest Pathology and Northwest Laboratory;and Suren Avunjian,CEO,LigoLab Information System.
Key learnings: Hear how the Florida Department of Health (FDOH) has partnered with Northwest Pathology/Northwest Laboratory and the TestDirectly direct-to-consumer web portal to collect and test each of its 500,000 long term care (LTC) residents and staff for COVID-19. Major benefits: 10,000 samples are collected and processed daily with a processing time of 4-to-6 hours, and the results are electronically sent directly to the LTC employees, LTC facilities, and the state within 2-to-3 days of specimen collection. Stream On Demand
Call No. 5 from 6/9/20: "Reagent Rental Agreements and Supply Chain Issues during the Pandemic: How Clinical Laboratories Can Work with Vendors to align deliveries and inventory with current testing volumes"
Featured speaker: Kevin Hunter, MBA,  CEO Colaborate
Key learnings: Understand the structure and terms of your lab's reagent rental and equipment supply agreements; What options can vendors offer when your lab runs 50% fewer tests per day than specified in existing agreements; Learn what vendors can and cannot do when a lab asks to renegotiate equipment supply agreements; Assess options for dealing with excess reagents, expire dates, and related issues.Stream On Demand
Call No. 4 from 6/4/20: "Ensuring Financial Survival During and After the Pandemic: Essential Cash Planning Steps for Anatomic Pathology Groups to Align Expenses with Cash Flow and Preserve Group's Financial Stability"
Featured speaker: Al Sirmon, Pathology Practice Advisors, LLC
Key Learnings: Building the financial model for 20-24 months with best, middle, and worst case scenarios; developing appropriate assumptions for specimens and revenue; costs, and pathologists' remuneration; proven strategies that pathology groups are using to respond to the pandemic and align costs with reduced cash flow.  Stream On Demand
Call No. 3 from 6/2/20: "Major Changes in Clinical Laboratory Staffing, Recruiting, and Compensation Caused by the COVID-19 Pandemic: What's Changing in Demand and Compensation for Clinical Lab Scientists with Molecular and Antibody Testing Skills"
Featured Speaker: Jon Harol, Founder of Lighthouse Lab Services.
Key learnings: The silver lining of the lab staffing shortage; COVID-19's disparate impact on job security for medical lab scientists; Two new areas of increased demand for lab professionals. Stream On Demand
Call No. 2, from 5/28/20: "The COVID-19 Pandemic: A Financial Disaster for the Clinical Laboratory and Anatomic Pathology Professions"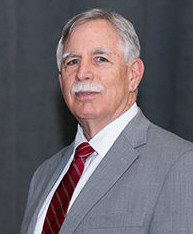 Featured Speaker: Robert L. Michel, Editor The Dark Report, Founder and principal of  The Dark Intelligence Group.
Key learnings:
Identify and discuss the disruption in clinical care and resulting crash in labs' cash flow;
Review federal government efforts to ramp up rapid molecular testing for COVID-19;
Understand current status of COVID-19 serology testing;
Explore current state of clinical laboratories and anatomic pathology groups, including supply chain, layoffs/furloughs of staff, cash flow concerns. Stream On Demand
Call No. 1 from 5/26/20: "Legal Issues When Performing Employee COVID-19 Screening Testing for Employers."
Featured speaker: Rick Cooper of McDonald Hopkins.
Key learnings: Identifying and quantifying financial distress risk; Effective negotiation of lease, vendor and debt forbearance agreements; Out of court restructurings – debt refinancing and debt for equity transactions; Formal restructuring through Chapter 11. Stream On Demand